Fixed channel Modulator
  Model:MIC-9902
  Overview:
  MIC-9902 fixed channel modulator is an economical headend equipment for the modulation of video and sound signals.It adopts the advanced modulation circuit and PLL(phase-locked loop)technique to ensure high frequency stability and good out-of-band rejection.It is widely used in the medium or small sized CATV system and the safety defence monitoring system.
  Features:
  ●Operation bandwidth is 870MHz.
  ●With high quality SAW filter for slight jamming.
  ●Video modulation depth、audio modulation depth and RF output level are all modulated on front panel.
  ●LED display,19″1U case.

  Specifications: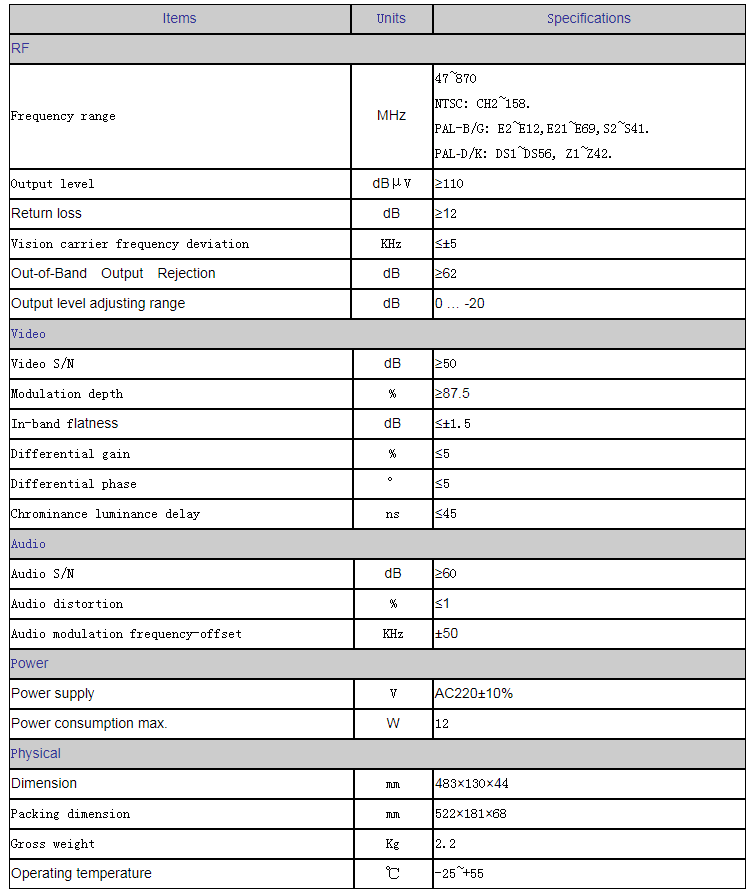 Photos for reference: